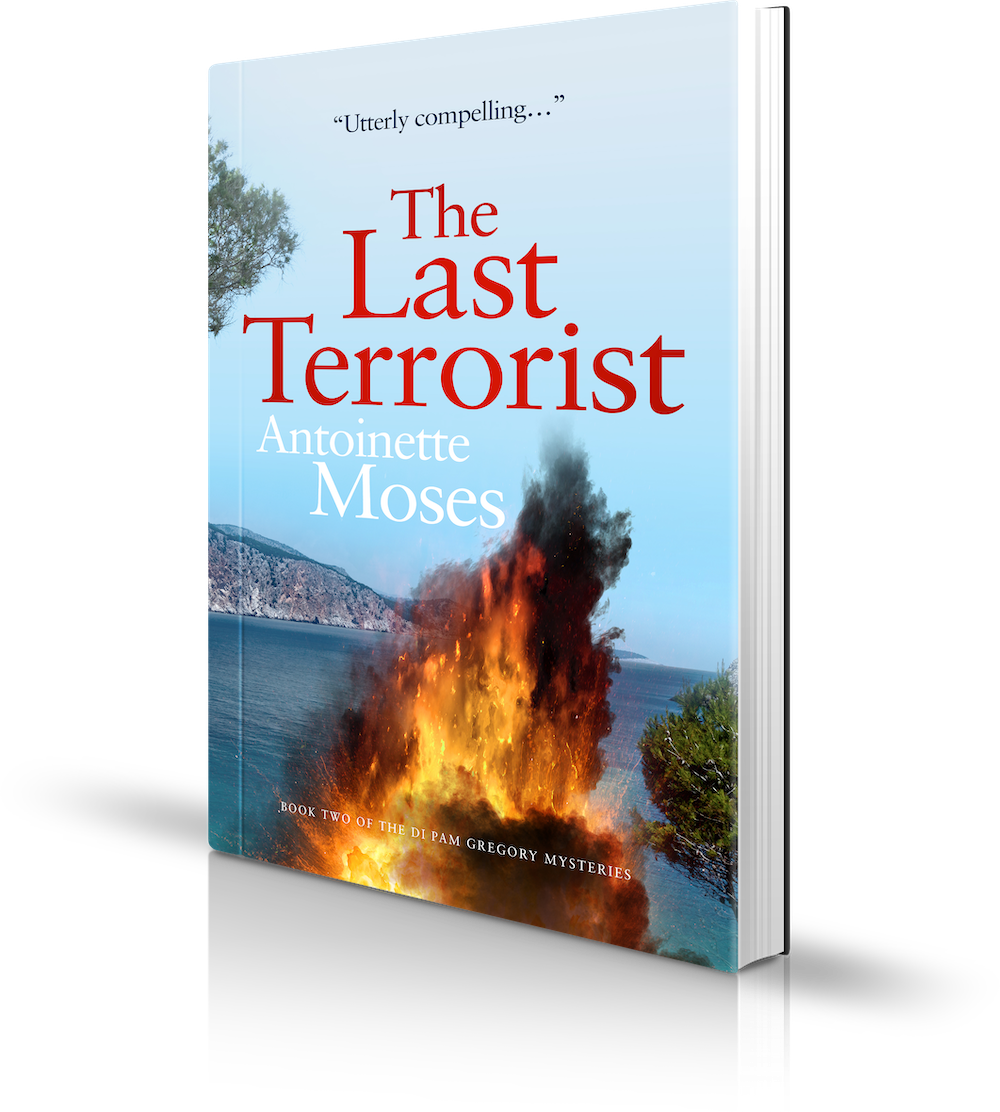 The Greek terrorist group 17 November escaped arrest for several decades until they were apprehended in 2002. But was there another member? And could they be planning a final act of violence? DI Pam Gregory faces her most dangerous adversary in this new crime mystery which flawlessly blends fact and fiction.
'DI Pam Gregory is a sparkling new protagonist in British crime fiction – I love her.'
Rachel Hore, bestselling author of A Beautiful Spy
'My mother was a very difficult person, Inspector, and not always a very nice one. I can think of any number of people who would want her dead.'
For DI Pam Gregory unravelling the murder of archaeologist Stephanie Michaels was always going to be hard, but she had no idea that it would change her life. In this remarkable crime debut, award-winning author Antoinette Moses takes the reader on a gripping journey from Cambridge to Crete to find a story that has been hidden for decades.
'Original and thrilling…'
Trezza Azzopardi, author of The Hiding Place
'Pam Gregory joins the ranks of the country's most compelling fictional detectives. This book doesn't let you go until the final page — bring on the next!'
Alex Smith, bestselling author of Paper Girls
Frozen Pizza and other slices of life
What was Britain like at the turn of the century? This bestselling collection of stories offers a lively look at the British way of life. Award-winning fiction from Cambridge University Press for language learners.
'A perfect introduction to British culture. Witty and conversation provoking. My students loved it.'
'There aren't any more days, there's just time. Time when it's dark and time when it's light.' Everyone is Jojo's village has been killed including his family. This dark tale of a child caught up in a war (and the location of the war is never stated) won the Extensive Reading Foundation Award for all published books at its level. Published by Cambridge University Press, it has been a bestseller for twenty years, and called 'a classic for all time.'
'As an EFL teacher I was delighted to read a book that was not only geared toward improving student's English, but also a moving and gripping story. We used this title in class as a book review and no student had a bad word to say about it. It is an absolute must for any EFL teacher or student!.'
L. Hawthorne